Show stopper, show show stopper. I watched the Victoria's Secret fashion show last night and I'll explain why.
1. Motivation-nothing makes you want to put down the cookies (they were thin mints) and throw your gym clothes into the car faster. These ladies are
STUNNING
! I'm not crazy enough to think I'll ever look like one of them (even if the only thing I ate for a year was toilet paper) but it's still a great point of motivation.
2. Taylor Swift-my love for all things TSwifty knows no bounds, and as I said before it takes some BALLS for a chick to get up on that stage with all those beauties and hold her own. My girl performed with Fall Out Boy and did "Trouble" and looked amazingggggg doing it. Seriously though, do I need bangs?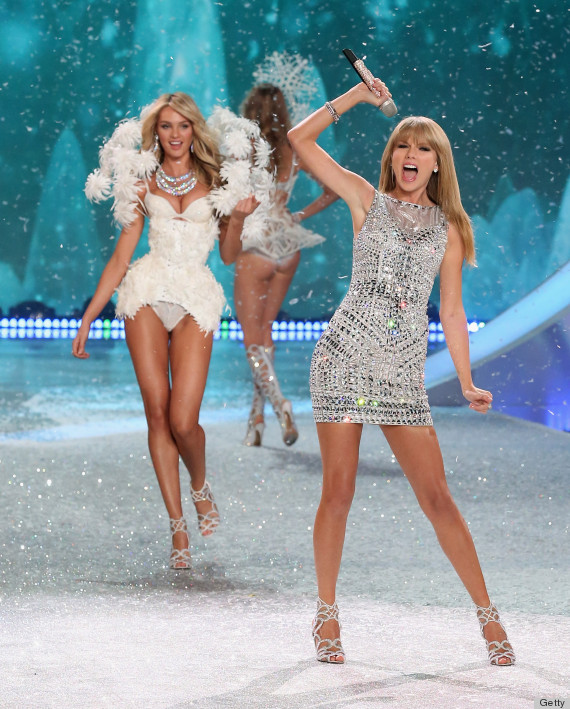 3. Fun-OK if you take the whole body envy out of the equation and just take it as a fun fashion show with a bunch of lovely girls walking down a sparkly runway (seriously how do I make that? Glitter glue?) in their underwear or fun outfits. I mean how many of us have danced around in our underwear to a Taylor Swift song or done a pretend runway show with our girlfriends when we were younger? Take it as a bunch of lovely girls having a good time and not as a cry to log onto the first anorexia website you can find, please!
xoxo,
me