OK so full disclosure, I haven't been into Christmas this year. I barely got out my decorations, finally put my tree up the second week in December, and Mom grabbed me a gorgeous wreath for my front door. Christmas isn't my thing, I get super uncomfortable opening gifts in front of people (my face is too truthful apparently) and I'm too broke (hello, single homeownership) to afford anything really great for my family.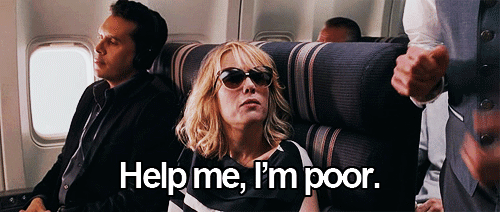 I did my Christmas shopping on Black Friday, hungover out of my head, trying not to throw up on the floor of the Coach store. Thankfully, the best sales chicks ever understood, and I literally pointed at things and they were wrapped and I dragged my ass to the Cheesecake factory for a mimosa.
Yesterday I finally got into the swing of things. My work bff brought my Christmas gift early and it was a shiny, huge, travel coffee cup in green. Quickly after that, my boss walked by with my gift, a One Direction calender and a Target gift card, he knows me too well. Then, at our office luncheon, we had a white elephant gift exchange, where I walked away with a bottle of Fireball Whiskey which will keep me warm before I go out on New Years Eve.
I came home to find my
All the Wire
purchase in the mail, open the door to my house to find that my mother and her boyfriend had been there and touched up all the paint on the walls in my house and left me so many surprises!
I poured the wine and ripped open my package and fell in love with this.
The inscription says "MAJ Live Now", which are my Dad's initials and basically the way he lived his life. My Dad wasn't just my hero because he was my dad, but because of the way he lived. The man traveled the world, saw everything, golfed everywhere, worked his ass off to be so successful, and married the best friend he ever had. He may not have been the most open or affectionate man, but that's what made him authentic, he never faked how he felt about a person or anything.
The one comfort my family has always had is that even though we lost him entirely too young, he LIVED and he lived the way he wanted to.
I have been looking for some way to memorialize him for my every day life. Tattoos are not for me, seeing as the last time I had to give blood I physically threatened the male nurse if he missed a vein and the last flu shot I got I started sobbing uncontrollably in front of the lovely, but sturdy looking nurse before she even touched me. It's hard to find jewelry that you love that both means something personal and doesn't break the bank. When I found All the Wire I knew this was it, a way to create a reminder of my Dad in my own way.
I love it! I'm so excited to have exactly what I wanted to say about my Dad on a necklace that I can always wear. I am already stalking the hell out of the
website
for this rad bullet necklace and planning on ordering the rings as well.
xoxo,
me