Ok, if you know me at all you know my love for red purses, which dates back to my 16th birthday. I haven't bought another color purse since.
I've been a responsible adult lately and haven't bought a new bag since my Rebecca Minkoff MAB bag last year for my birthday.
Well my fingers are itching for a new baby for the family, so lets explore the possiblities.
The GiGi New York Teddi Bag.
Ok this gorgeous number is all python and you can even get it monogrammed, this is what I have my eyes set on for a frontruner. It's a little more orangey than I usually go for but just looks gorgeous.
Kate Spade Cedar Street Maise
I love the boldness and structure of a Kate Spade bag, and this style is classic.
Coach Madison Christine Carryall
I've been a loyal Coach customer for years now. Their bags are staples and their customer service is outstanding.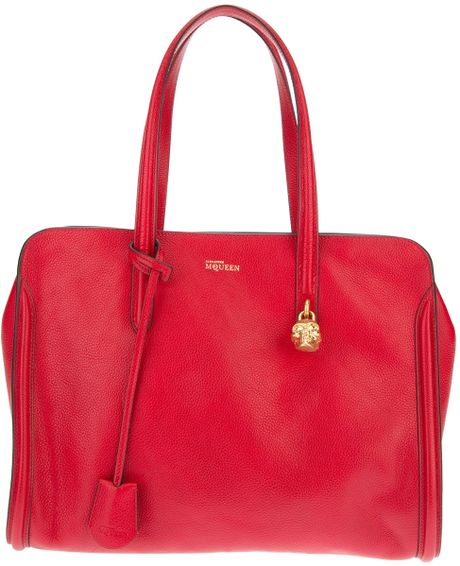 Alexander McQueen Padlock duffle
I'm just saying, in case my fairy godmother reads this and the bag magically showed up at my door I wouldn't report it for a lost item
xoxo,
E